SmartStruxure
Building Automation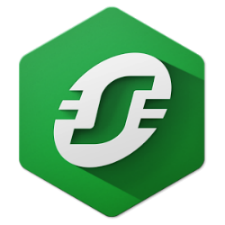 SmartStruxure
Optimize your energy consumption, maintain a healthy and productive environment, update aging facilities, and gain anytime, anywhere access to your building systems.
Save up to 30% of your energy costs with a SmartStruxure solution from Schneider Electric by CS&E.
Our SmartStruxure solution enables you to monitor, measure, and optimize your building's performance throughout its life cycle — saving you money. You can't control what you don't measure. SmartStruxure solution, powered by StruxureWare Building Operation software, facilitates the exchange and analysis of data from energy, lighting, fire safety, and HVAC.
Personalize your user interface, access your building automation system from anywhere and at any time, and simplify your day-to-day operations. This solution is a smart investment for today's needs and tomorrow's challenges. As a key part of your building's infrastructure, SmartStruxure solution delivers one-click integration across your enterprise with a scalable system based on open, BACnet protocols that is IT-friendly and secure.
StruxureWare software applications and suites by Schneider Electric is a unique platform that delivers
visibility into energy and resource use across an organization. StruxureWare software encompasses
powerful software applications that are unified across three levels to maximize efficiency.  This allows users to measure and manage data from shop floor to top floor, delivering one version of the truth that is accurate and actionable. Companies can conserve enterprise resources, optimize business performance, and manage an overall sustainability strategy proactively and effectively.
Request SmartStruxure Information or Specification