SmartStruxure Lite
Building Automation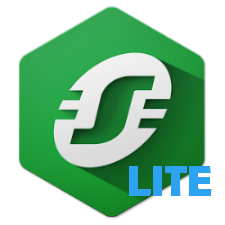 SmartStruxure Lite
With the introduction of SmartStruxure Lite, small-to-medium-sized commercial buildings now have an affordable building management system solution to meet their needs.
Provide big-time control to small buildings with a SmartStruxure Lite solution from Schneider Electric by CS&E.
SmartStruxure Lite solution is a fast, easy way to future-fit your small- to medium-sized building using Web and wireless technology to control HVAC, lighting, and metering. Save energy, save time, and improve comfort with minimal impact on operations.
SmartStruxure Lite solution is an affordable solution for those who don't need or can't afford a large building management system — helping you control your building's energy costs and improve comfort for maximum productivity.  Its flexible monitoring, control, and scheduling options coupled with a simple web interface and wireless technology makes it a perfect solution for retrofits.
Because you can't control what you don't measure, SmartStruxure Lite solution provides the tools you need to operate your small- to medium-sized building at peak efficiency.  SmartStruxure Lite solution prepares your building for the challenges of rising energy prices and stricter efficiency regulations with a scalable solution that grows with your business and can maintain day-to-day building operation during installation.
Whether your installation is in the residential, commercial, retail, healthcare, hospitality, or any other industry market, consider SmartStruxure Lite for bringing BAS to your site with open-source, and often wireless, control protocols.
Request SmartStruxure Lite Information or Specification