Power Manager
Advanced BAS Services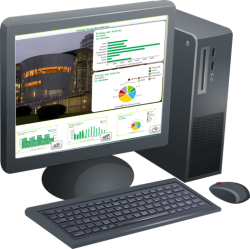 Power Manager
Schneider Electric is the only company to offer a building and power management solution providing a BMS with insight to energy usage and key electrical asset performance.
Power Manager helps you enhance your building's performance through its lifecycle.
Now you can monitor, measure, and optimize your building's power in the same way as your HVAC, lighting, and fire safety systems. The Power Manager option enhances SmartStruxureTM solution by providing actionable information to ensure electrical network health, increase power quality awareness, and improve energy accountability.
Monitor electrical equipment and key assets by differentiating between mechanical and electrical power and monitoring transformers, breakers, PDU, ATS, UPS, generators and capacitor banks.  Improve your response to power-related issues by quickly receiving power system alarms and viewing your critical alarm history sequences by time.  Understand power factor, harmonics, and low voltage disturbances so that you can reduce power losses and prevent equipment damage.
Track your energy consumption and allocate costs to customers, departments, or floor areas.  Take these results to the bank and use the dashboards to help achieve conservation goals like attaining green building certification and supporting energy awareness initiatives.
Request Schneider Electric Power Manager Information